SABA Produce & Pack - white paper
How to save time
in your mattress production process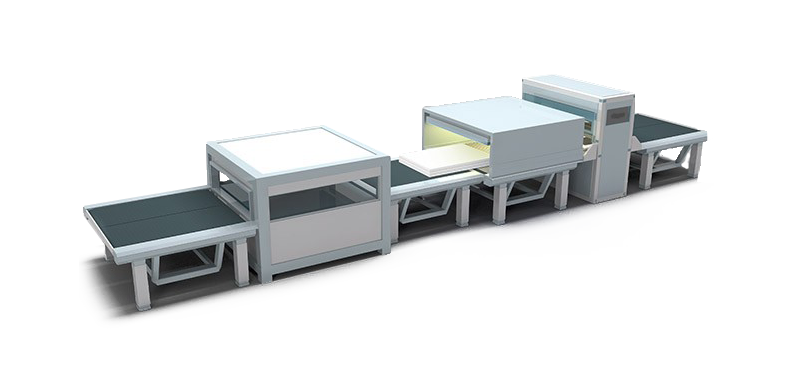 "The growth of mattress sales via e-commerce channels is transforming the bedding industry. Many mattress producers now need to produce, roll pack and ship mattresses direct to consumers without storage time.





But how is this possible when a water-based adhesive isused which typically require dry time before roll packing? In this white paper, we share our insights and advice."





Tonny Zaarbelink, Global Product Manager - SABA
How do you speed up the production process?
Working fast and efficiently while delivering a high-quality product with as little delay as possible. In the mattress industry, this has long been a challenge but becomes more critical when shipping direct to consumers via online selling platforms.
In this white paper, we discuss possibilities for ensuring the output of the highest quality finished goods while also accelerating your production process by eliminating waterbased adhesive dry time and the complications that come with it.
Water-based adhesive vs
hotmelt in mattress production
Hotmelt is solid adhesive that becomes liquid when heated. This adhesive is easy to integrate into an automated process. Hotmelt is mainly applied in beads. As a result, the mattress surface is not fully bonded and can cause 'lumps' when used with an adjustable base and thus impacts comfort. Further, the end bond strength of hotmelt bonds is inferior to water-based and thus impacts quality and durability. Water-based adhesives deliver excellent bonding strength along with flexibility and soft bond lines which makes this technology the superior solution.
Options for reducing drying times for waterbased adhesives
A water-based adhesive is the best option in terms of bonding quality, comfort and long-term durability while also providing the added benefit of being environmentally-friendly and safe for your employees. Further, when roll packing mattresses, water-based adhesives are the best option to ensure full recovery upon opening. But how can you reduce the drying time so that you can work more efficiently and deliver your products faster? You can overcome dry time in two ways: by using less adhesive or by using an innovative adhesive in combination with a forced drying step.
Want to know more?
get the complete whitepaper
Throughout 85 years of rich SABA history we have gained comprehensive knowledge about foam bonding adhesives.





It pleases us to share our knowledge with you by offering this white paper free of charge. Get your knowledge document now and optimize your mattress production process.
Industriestraat 3, NL-7091 DC Dinxperlo|T +31 (0)315 658 999 | E 
SABA adhesives & sealants - www.saba-adhesives.com